AE4RV Mini-Blog Archives for 2005 - 2007
Home ::: 2005 - 2007 : 2004 : 2003 : 2002 : 2001
May 15, 2007 - Scratch is a free programming tool for kids. It looks incredibly easy to use; a great introduction to multimedia production and programming.

February 1, 2007 - Four years ago today the Space Shuttle Columbia disintegrated shortly upon reentry. Here is a sad, but, fascinating real time video recreation of the final moments, compiled from various sources including Nasa radio transmissions.

December, 2006 - Here's the Holiday Card I animated for Power Creative this year. It's pretty cute and attempts to sum up the ad agency process in under a minute. It's been four great years for me working with these wonderful people. It's a nice feeling to actually love your job.

October 10, 2006 - Bird Snatchers is featured on GameZebo's 15 Minutes of Game! GameZebo is a really decent site about what's hot in casual games.
June 16, 2006 - Sorry about the lack of updates. Here's a brilliantly bizarre commercial from Saatchi & Saatchi for Folgers Coffee: Tolerate Mornings.

April 7, 2006 - I developed the BAD AIR Flash mini-site. It was designed by GSD&M to support the new Lennox TV campaign focusing on indoor air quality. If you go there, be sure and click on the Bacteria Guy - he is my favorite.

March 21, 2006 - I am waiting for a new game, Spore, from Will Wright, the creator of The Sims
and the most excellent Sim City series. It looks to be one of the most original, thoughtful and creative games I have ever seen.

Will Wright discusses the future of games in the new Wired: Dream Machines.

"...an entire generation has grown up with a different set of games than any before it - and it plays these games in different ways. Just watch a kid with a new videogame. The last thing they do is read the manual. Instead, they pick up the controller and start mashing buttons to see what happens. This isn't a random process; it's the essence of the scientific method. Through trial and error, players build a model of the underlying game based on empirical evidence collected through play. As the players refine this model, they begin to master the game world. It's a rapid cycle of hypothesis, experiment, and analysis. And it's a fundamentally different take on problem-solving than the linear, read-the-manual-first approach of their parents...
In an era of structured education and standardized testing, this generational difference might not yet be evident. But the gamers' mind set - the fact that they are learning in a totally new way - means they'll treat the world as a place for creation, not consumption. This is the true impact video games will have on our culture.
Society, however, notices only the negative. Most people on the far side of the generational divide - elders - look at games and see a list of ills (they're violent, addictive, childish, worthless). Some of these labels may be deserved. But the positive aspects of gaming - creativity, community, self-esteem, problem-solving - are somehow less visible to nongamers.
I think part of this stems from the fact that watching someone play a game is a different experience than actually holding the controller and playing it yourself. Vastly different. Imagine that all you knew about movies was gleaned through observing the audience in a theater - but that you had never watched a film. You would conclude that movies induce lethargy and junk-food binges. That may be true, but you're missing the big picture."

February 14, 2006 - Happy Valentine's Day!

I found a super-cool video of a touch screen interface-demo via BoingBoing.

January, 23, 2006 - Today is the 10th anniversary of my first Amateur Radio license. Also, my dearly departed Grandmother's birthday - Happy Birthday, Mary, better known to my brother and I as "Granna".

January 17, 2006 - Some things that I learned today: There is a new way to make coffee. Urban Outfitters steals designs. And, how to detect a two-way mirror.

December 24, 2005 - Merry Christmas, Happy Holidays, and a Happy New Year to All!

December 14, 2005 - I forgot to mention the game I made for Trinity High School (of which I am an alumni). Check out Shoot The Rock!

December 13, 2005 - The Video Game Revolution is a documentary on PBS with an excellent companion website with topics including the history of gaming, and social impacts. Check out Eight myths about video games debunked, by Henry Jenkins, MIT Professor

November 28, 2005 - StarMonger is finally available for offline play! Get it at the store - free demo, too.

November 26, 2005 - High Score Education - Games, not school, are teaching kids to think.
Also - cool list of best free-ware utility software.

November 22, 2005 - 'Our Long National Nightmare Of Peace And Prosperity Is Finally Over' - A prophetic article from 2001 via The Onion.

November 15, 2005 - Meditation actually builds up the brain.



November 13, 2005 - I finally bought a telescope
. I don't know why I waited so long. Here's a picture of the moon I snapped with a cheap digital camera pointed at the eyepiece. The actual view is much, much better. I've also seen Mars, Saturn, the Orion Nebula, the Pleiades and the Andromeda Galaxy in just the last few nights, and all from my well lit, urban back yard. It is really fun. Update - Here is an article I wrote about it.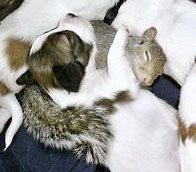 November 4, 2005 - Claim: Photographs show Finnegan, a squirrel, adopted into a litter of puppies.
Status: True. (link)

October 31, 2005 - Happy Halloween. Here is a site devoted to home built water rockets. No, not scary, but fun.

October 26, 2005 - Photos developed from film found in old cameras.

October 19, 2005 - Attack of the Gaming Grannies - Older folks are playing video games in surprising numbers, and apparently it is good for them.

October 3, 2005 - Lemonade Stand has gotten an upgrade.



August 26, 2005 - Teenager invents hamster powered cell phone charger.

August 21, 2005 - Make your own holograms with a laser pointer.

August 14, 2005 - As video gaming spreads, the debate about its social impact is intensifying - good article from The Economist

August 8, 2005 -The Uncyclopedia The content-free encyclopedia that anyone can edit. Funny. Sort of a spoof on the wonderful Wikipedia.

200 Secrets: Tips and tricks for everyday (and rare) problems.

August 4, 2005 - Useful Windows Software at SH/SC Wiki See also: nedwolf.com/ (via oishii!)

July 30, 2005 - It's official: Our Solar System has (at least) 10 Planets.

July 29, 2005 - Look at all the appliances you can get for your car's 12 volt cigarette lighter! Are these for the frugal trucker who's tired of eating out all the time? Can a 12 volt dishwasher be far off?
Also - I declare the Chemical Brothers' new game to be rad-tastic. (It's made by StarvingEyes - their site is beautiful...)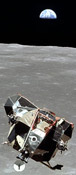 July 20, 2005 - Happy Moon Day! I wish this was a national holiday.

July 15, 2005 - This Shockwave music machine is fun to play with. (via BoingBoing)

July 11, 2005 - Ahh, The Great Indoors...

July 1, 2005 - What Science doesn't know (yet). Science Magazine is celebrating it's 125th year "with a look forward -- at the most compelling puzzles and questions facing scientists today." A few of my favorites: How Are Memories Stored and Retrieved?, What Can Replace Cheap Oil -- and When?, and What is the Biological Basis of Consciousness? (and of course: Are We Alone in the Universe?) via BoingBoing

June 29, 2005 - Sorry about the lack of updates lately. The usual suspects are to blame - busy, and more busy. I have managed to find several really interesting sites that I will share (for instance: Drawn!), and there is a new game up. A much more ambitious game that I started after UCR has been put on hold. I want to do some smaller, quicker-to-make games for the time being. I have ideas for several - let's see if I can find the time to make them! As always, thanks for visiting.

May 2, 2005 - 2005 - announced as Einstein Year - marks the centenary of the publication of Albert Einstein's equation E = mc2. To mark this occasion, Sandy Starr at spiked and science communicator Alom Shaha have conducted a survey of over 250 renowned scientists, science communicators, and educators - including 11 Nobel laureates - asking what they would teach the world about science and why, if they could pick just one thing. Here are the responses - excellent reading.

April 26, 2005 - I will buy this. (maybe) Update: $50 RC helicopter no longer available - I was too late...

April 10, 2005 - Get Arrested. Update: Arrested Development gets a third season!

April 5, 2005 - Holy Cow! This patriotic video is TERRIBLE. But wait, this one is WORSE!

March 28, 2005 - Radio David Byrne

March 24, 2005 - Found some great NASA reference photos online which led to spending some time at the Project Apollo Archive. (via Newstoday and JRBassett.com)

March 22, 2005 - Good article on the history of portable personal computing: The Birth of the Notebook (via Mobile PC Mag)

March 21, 2005 - Drawn! is a multi-author blog devoted to illustration, art, cartooning and drawing.

March 17, 2005 - Don't forget to visit Cockeyed.com now and then.

March 9, 2005 - Check out the 2005 Flashforward, Flash Film Festival Finalists.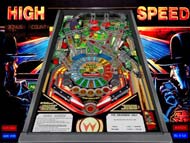 February 14, 2005 - Pinball Simulator! Similar to the arcade machine emulator MAME, Visual Pinball can be used to recreate just about any pinball table, faithfully, on your PC. Lots of OLD tables available here. Playing High Speed again reminds me of Dedden's. (via Shatterscape)
Also, Happy Valentine's Day to you-know-who...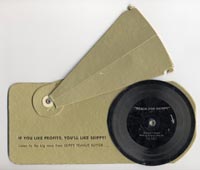 February 3, 2005 - Check out this self-amplified, hand-powered, promotional record player from the 1950s. I also briefly enjoyed this online flashlight museum. (both via BoingBoing)

January 14, 2005 - WORLDPROCESSOR is an amazing site with a wealth of different ways to visualize world data and statistics. Highly recommended.

January 11, 2005 - Cute monkey taunts two young tigers and gets away with it. Video

January 6, 2005 - Hallmarks of Felinity

January 5, 2005 - Uber cute (Korean?) Flash anim: I Love Egg.


Home ::: 2005 - 2007 : 2004 : 2003 : 2002 : 2001